Bound For Botany Bay

(press)
Snakes in hand are familiar to Aussie girls.
Dangerous sidewalk women hunt guys for a living. Beware fellas, you could lose both your wallet and your virginity.
......................................
http://www.outback-australia-travel-secrets.com/goannas-monitor-lizards.html
Snakes,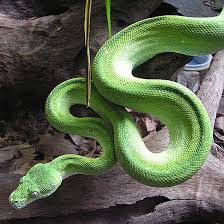 spiders, crocodiles, sharks
| | |
| --- | --- |
| | A great white shark 'sniffs' the surface of the water as it homes in on the source of a smell. Sharks trace odors by following the scent and always turning upstream when it is detected. |
and drunk white males, find out why Australia is the most dangerous travel destination going.
It's been said very reasonably that 'just because you're paranoid doesn't mean everyone isn't out to get you' – well, for anyone with even a slight persecution complex, travel in Australia is loaded with the worst nature has to offer as every reptile, insect and mammal is out to get you.
Forget travel insurance, the creatures below won't leave you alive long enough to make the claim.
1. Sharks
Jaws ruined the ocean for anyone with a delicate nature. The big, beautiful blue was instantly transformed into a blood bath just waiting to happen. The paranoid backpacker has only to put his head under the water in Australia to hear cello music and if he's snorkeling, then the sight of his own flipper is liable to appear as a fin and give him a heart attack anyway.
. Jelly Fish
In most places around the world, jellyfish represent a nuisance, a pest to swimmers whose stings can leave nasty welts that suggest a tendency for S&M. In Australia, however, the box jellyfish kills. It's that lethal. In fact, in Northern Australia no one enters the ocean at all at certain times of year when the box jellyfish cruise by.
3. Crocodiles
Unless you're traveling with Mick Dundee, the traveler in Australia needs to think twice before washing his face in even the most innocent stream. Just because it looks like a log doesn't mean it is. And to top it all, Australia has saltwater crocodiles so you're not even safe from them in the sea. That's just not playing fair.
4. The Funnel-Web Spider
Wouldn't you know it but the world's most poisonous spider likes to hang out just under the toilet seat, waiting to sink its fangs into your tush. Get bitten by one of these tiny arachnids and you're history unless you get anti-venom pronto. If you're living in Australia and you see any webs in the shape of a funnel, move apartment.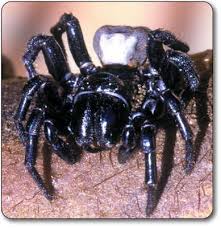 5. Snakes
Tiger snakes, brown snakes, death adders, mulga snakes, king brown snakes and, of course, sea snakes – the ocean being the favourite place that Australia tries to kill you. Australia has over 100 venomous snakes and 12 are lethal.
Of course some experts say that snakes are not out to get you but the Bible tells us differently.
6. Dingos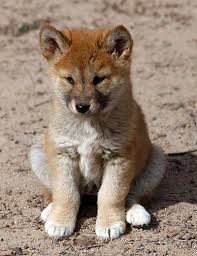 This dingo pup might lick you to death.
Camp around settlements in the desert and don't be surprised if you wake to the sound of growling. While the authentic dingo is a softy, many have bred with wild dogs and they come at the traveler in vicious, rabid packs.
7. Bull ants There you are, enjoying a sunset or gazing out at the psychedelic colours of a tea tree lake and the next thing you know a guerilla squad of bull ants have charged your feet, hands, anything they can and are biting for all they're worth. These bastards even jump you as you're walking along.
8. Kangaroos
Yeah, everyone knows kangaroos are cute, thanks to Winnie the Pooh. But corner one in a dark alley after a long night of drinking and you'll be meeting a heavyweight boxer with attitude. In addition, they try to crash into cars as they charge along at 30mph.
9. Poisonous Cane Toads
Cane toads were introduced in a ludicrously disastrous effort to control the cane beetle. Now there's around 100 million poisonous cane toads in Australia and they're moving in on the cities. Nor is the milky white toxin even psychedelic so forget about licking them.
10. Australian Drunks
Of course, no creature is to be feared quite so much as the beer-drinking Australian who suddenly decides that you're 'up yourself' and it's up to him to teach you a lesson. These aggressive mammals hang out in bars and street corners and their habitat is often littered with discarded 'tinnies' of Foster Beer. Smile, hail a taxi and don't whatever you do, make eye contact.
For a slightly less hysterical guide to wild animals
And if you want some reasonable, informed information about Australia's animals check out the Oz Outback Guide
AP
Australia is known around the world for its large and deadly creepy-crawlies, but even locals have been shocked by the size of the giant venomous spiders that have invaded an Outback town in Queensland.
Scores of eastern tarantulas, which are known as "bird-eating spiders" and can grow larger than the palm of a man's hand, have begun crawling out from gardens and venturing into public spaces in Bowen, a coastal town about 700 miles northwest of Brisbane.
Earlier this week locals spotted an Australian tarantula wandering towards a public garden in the center of town where people often sit for lunch. They called in a pest controller, but not before using a can of insect spray to paralyze the spider.
Aussies love sport. they'll look at it day and night.