Australia beats US to title of most obese nation, report finds

Neighbourhoods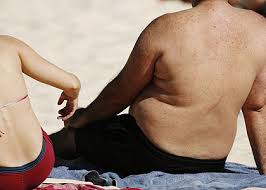 near main roads with many fast food chains, poor quality footpaths for exercise, no parks, low price and easy availability of healthy food were the likely reasons to have more overweight people. Some of the areas are Reservoir, Thornbury, Dandenong and Sunshine. On the other hand high-income suburbs with parks and good recreational facilities had less overweight residents. Examples of some are Sandringham, Doncaster and Templestowe. Health promotion activities should focus in these areas of high obesity levels and try to change the environment into a healthier one. This survey also reveals the relationship between individual's health and urban planning. Food in plenty and lack of exercise among the urban poor leads to obesity. Statistics show that 54% of the men, 38% of the women and 23% of children suffer from obesity hence government should encourage and provide incentives for people to use pavements and cycles instead of traveling by cars.

Related medicine news : 1. Lean Protein Could Be Key to Obesity Drugs 2. Obesity raises IVF miscarriage risk 3. Obesity a risk for pancreatic cancer 4. Obesity shortens lifespan 5. Is Obesity a risk factor? 6. Obesity a global problem 7. Obesity increases health costs 8. Obesity in children a risk factor for diabetes 9. Decrease of Hunger Hormone after Obesity Surgery 10. Obesity risk for immobilized adults 11. Obesity risk can be reduced by eating breakfast regularly.
Flotation device on backwards?
........................................
Bush telegraph 'ebin tellum me they got lo
ts big fat girls in Australia. I wanna git me a couple for wives. In New Guinea Highlands all wives too skinny and they don't keep me warm. Also maybe they be good eating, when our taro and yams have bad season. signed: Kikuyu Kenny.
...................
This man seated might live a long time.
Finally some good news for people on the heavier side: those ugly-looking love handles and a double chin can help you live longer.
That's the conclusion of a new study by the Japanese Health, Labour and Welfare Ministry, which found that people who are overweight at the age of 40 live longer on average than people with other physiques.
The research, which reached the conclusion after studying the health of about 50,000 people aged 40 or older over a 12-year period, showed that thin people had the shortest life expectancy, on average dying six or seven years earlier than overweight people, reports The Sydney Morning Herald.
While studying the volunteers, scientists looked at the past physiques of the participants and how long they lived past the age of 40, and grouped them according to their body mass index (BMI), an indicator of how fat a person is.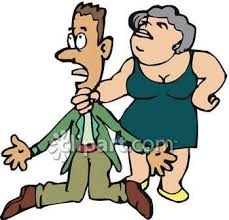 Cummon! We're late for our appointment at the Life Insurance office.I'm taking out a million dollar policy and you better die soon.