">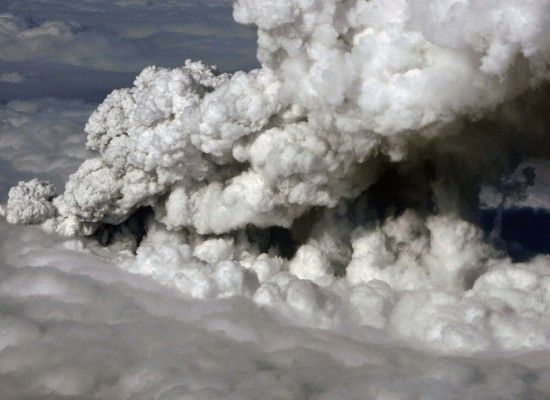 )
://www.youtube.com/watch?v=CNqmFa7Y_Pc
News
Europe .................................................................................................
Ash to cause further air chaos
Aviation experts are warning that flights into and out of Europe could continue to be disrupted by clouds of blackened ash from an Icelandic volcano.
On Friday thousands of people were left stranded at airports around the world, with an estimated 17,000 flights cancelled, after plumes of smoke spread across Europe.
Brian Flynn, assistant head of operations at Eurocontrol, an air navigation safety agency, said there were "sporadic eruptions" from the Eyjafjallajokull volcano, with ash was still spewing into the sky.
"The situation is not expected to change dramatically in the next 24 hours," he said, adding that there would be "significant disruptions" in air traffic on Saturday.
A global association of air traffic control companies added that the ash was likely to disrupt European air space for "several days", the AFP news agency reported.
Europe's air-traffic control centre predicted 17,000 flights would be cancelled on Friday, and warned travellers they may face further disruption again on Saturday.
Some 12 European nations have closed their air space or grounded flights with the plume of black smoke threatening plane engines and pilot visibility.
Earlier, experts cautioned the fallout from the volcano in southeast Iceland could take several days to clear, and aviation authorities have refused to say when the skies would clear again.
On Friday, Britain, Austria, the Czech Republic, Denmark, Lithuania, Latvia, Estonia, Belgium, Poland and the Netherlands shut down all or most of their airspace.
Major disruption
Finland, France, Germany, Russia and Spain experienced major airline disruption on Friday, although Sweden and Norway have begun to reopen airspace.
The chaos has also threatened to inflict heavy financial losses on airlines and businesses, and there are growing fears about the transportation of food supplies and essential goods, should the ash delay flights for longer.
Poland has said it may postpone Sunday's funeral of Lech Kaczynski, the Polish president, who was killed in an air crashalong with 95 others last week, with the volcanic ash threatening to prevent some world leaders from attending.