Actually, despite the line from the original verse, the monument of the Dog on the Tuckerbox lies about five miles (eight kilometres) north of the New South Wales town of Gundagai.
Celebrated in Australian folklore, poetry, and song, the Dog on the Tuckerbox, a monument to the pioneers of the Riverina region, has become an icon of Australia's past.
And so a legend is born
One version of the dog's role in pioneering times is that the dog was guarding its master's tuckerbox and other possessions while he sought help from being bogged at a river crossing. The master, a bullocky or driver of a bullock team, never returns but the dog continues to guard the tuckerbox until its death.
Tucker is an Australian word for food, so the foodbox the dog was guarding symbolised the sustenance (which needed protecting) of the region's pioneers.
But it's been said that in the "actual" original, it wasn't "sat" that the dog did. (Think of a one-syllable word starting with "s" that rhymes with "sat" - consider the misfortunes that befall the bullocky - and think what other misfortune occurs to, in a manner of speaking, top it off.)
Verse and song
These lines of verse are part of the story penned by an unknown poet writing under the name of Bowyang Yorke and published in theGundagai Times in the 1880s. A later version was written by Gundagai journalist and poet Jack Moses.
Both versions speak of a bullock team being bogged at a river crossing nine miles from Gundagai with the dog tenaciously "sitting" on the tuckerbox.
The story of the dog and the tuckerbox was enshrined in the song Where the Dog Sits on the Tuckerbox (Five Miles from Gundagai) by Australian songwriter Jack O'Hagan who also wrote Along the Road to Gundagaiand When a Boy from Alabama Meets a Girl from Gundagai. (O'Hagan had never been to Gundagai.)
1932 unveiling
The monument of the Dog on the Tuckerbox was unveiled in 1932 by the then Prime Minister of Australia, Joe Lyons, on the 103rd anniversary of Australian explorer Charles Sturt's 1829 crossing of the Riverina's Murrumbidgee River.
The monument was the creation of Gundagai stonemason Frank Rusconi, another of whose works, the Marble Masterpiece, is on display in town.
Gundagai, 386 kilometres from Sydney, lies along the Hume Highway which runs inland from Sydney to Melbourne.
Yorke's lines
Part of Bowyang Yorke's poem about Bullocky Bill:
As I was coming down Conroy's Gap, I heard a maiden cry; 'There goes Bill the Bullocky, He's bound for Gundagai. A better poor old beggar Never earnt an honest crust, A better poor old beggar Never drug a whip through dust.' His team got bogged at the nine mile creek, Bill lashed and swore and cried; 'If Nobby don't get me out of this, I'll tattoo his bloody hide.' But Nobby strained and broke the yoke, And poked out the leader's eye; Then the dog sat on the Tucker Box Nine miles from Gundagai
'Nine Miles from Gundagai' by Jack Moses
I've done my share of shearing sheep, Of droving and all that; And bogged a bullock team as well, On a Murrumbidgee flat. I've seen the bullock stretch and strain And blink his bleary eye, And the dog sit on the tuckerbox Nine miles from Gundagai.
I've been jilted, jarred and crossed in love, And sand-bagged in the dark, Till if a mountain fell on me, I'd treat it as a lark. It's when you've got your bullocks bogged, That's the time you flog and cry, And the dog sits on the tuckerbox Nine miles from Gundagai.
We've all got our little troubles, In life's hard, thorny way. Some strike them in a motor car And others in a dray. But when your dog and bullocks strike, It ain't no apple pie, And the dog sat on the tuckerbox Nine miles from Gundagai.
But that's all past and dead and gone, And I've sold the team for meat, And perhaps, some day where I was bogged, There'll be an asphalt street, The dog, ah! well he got a bait, And thought he'd like to die, So I buried him in the tuckerbox, Nine miles from Gundagai.
http://www.freebookstoread.com/onssr10_1.htm
our selection by steele rudd.(above)
http://www.freebookstoread.com/onssr10_1.htm
---
---
Hello Wally I am your cousin Sid, mostly known as Ric. You may know I have been absent from Australia for many years. Lately I have been trying to find out the addresses of my brothers and sisters. I don't know the address of any of them. I also have been trying to find out if my mother Marjorie has passed on. Nobody has told me anything. If you still live at this address, I remember it clearly how it was when I was little. I remember the big gum just inside the fence at the corner of the cemetery at the bottom of 1st avenue. I suppose it has all changed. Maybe there is still some flat sandy red coloured sandstone ledges left where I used to sit down. We used to make black bullants fight red ants in the sand there. The red ones always won. There used to be wattle trees at the back and you could look over to streaky rock hill. Uncle gator used to carry bloody great logs of wood up the track to the old home. He strained himself too much and I think that is why he died from a bad heart. Anyway I would like to hear some news of your side of the family. I was thinking about your dad the other evening when I was playing my banjo. I play mine every night. His banjo was the first one I ever strummed. Do you remember the nectarine tree in your house down opposite the railway line ? Auntie Ollie used to give us some nice big juicy nectarines from it. The fruit was so good because there used to be a saw- mill there years before and the sawdust fertilized it. I remember inside your house up on a shelf there used to be a small piano and ruthie would play it sometimes. I remember I went to see your mum and dad when I was in my twenties and your dad showed me a new car he had bought. He was very proud of it. I have made a lot of mistakes in my life, and at 72, these things are all coming back to worry me. I've lead an interesting life but I think I would have been happier just staying at Sutherland and getting a job there. Anyway I can't change things now. Because of my age I have been increasingly thinking I would like to end up in theWoronora Cemetery, where my little brother Bobbie is buried and where grandma Lucy was cremated and where Grandfather Harry ended up.
I can't remember the name of your other little sister. How is everyone? Please contact me by letter or e-mail. The phone is o.k.
guess but I am a bit deaf and my youngest son Brian usually answers it for me.
Canada
is a bloody awful place compared with
Australia
. I wish I were back there. Hope to hear from you. Your cousin
Sid
Three Views of Araluen Valley. Hector Willams born here. 1909.http://www.braidwoodmuseum.org.au/html/publications.html

Clarke gang robbing coach three views of Araluen Valley
The influx of people had really begun. There was an amazing expansion of trade, of people to help with food supplies, of communication and just everyday needs. Land development occurred from Narooma in the south into the mountains in the west to Araluen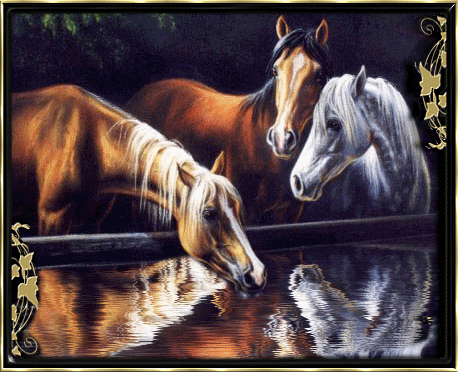 and Nerrigundah, north to Braidwood and across to Bateman's Bay'. The largest gold discovery in Braidwood for the Italianate court hours. Braidwood goal had been
Braidwood
...http://heathhill.blogspot.com/2006/11/historic-braidwood.html